GS1 Scan4Transport
Scan4Transport is a global standard for encoding transport data on a Logistics Label. The standard supports companies across the transport process including first-mile, sortation, and last-mile activities, and enables them to keep pace with the growing needs of their customers.
The encoded transport data can be on a QR code or a Datamatrix barcode and includes many details such as the shipping address, delivery instructions, handling information, weight & dimensions, and identifiers e.g SSCC, GSIN, GINC, etc.
These data, in GS1 Digital Link format, can be extracted using our smartphone app and used with your custom fields.
Using the smartphone app, you can also view what type of data has been encoded on a Scan4Transport barcode.
To do so, go to the Services page, GS1 Digital Link > GS1 Scan4Transport menu.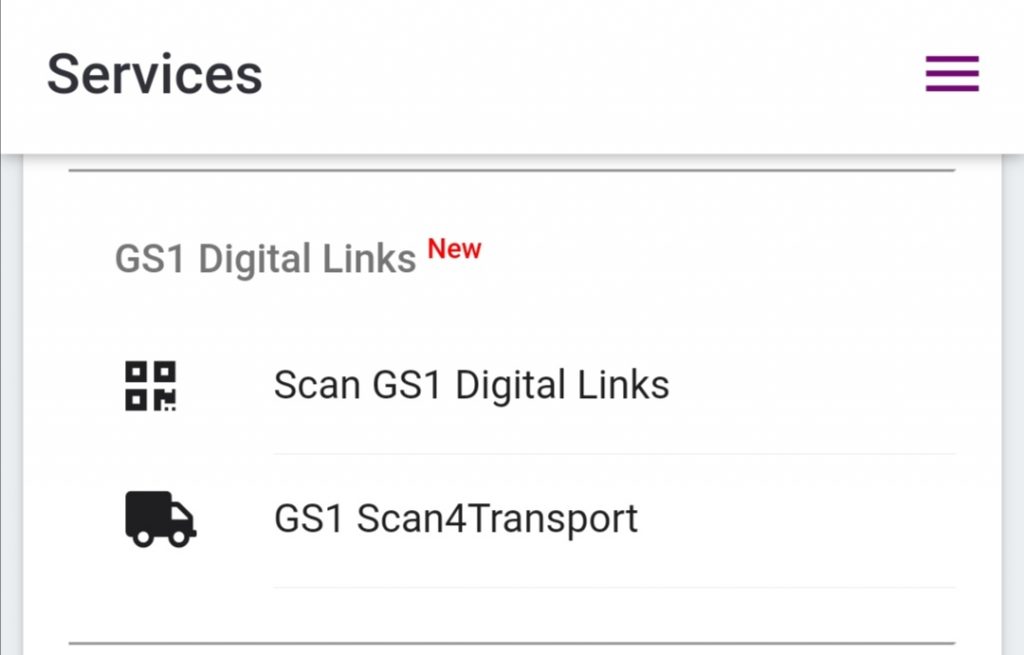 With the scan results, you can have the app check for updates by defining URLs that it should use.
To define these URLs, go to the Manage GS1 Digital Link page.
On the table, go to Options > GS1 Scan4Transport.
On the new page, enter URLs for the respective category.

On the smartphone app, the person scanning the Scan4Transport barcode would be presented with a category to view, and a button to check for updates or post updates.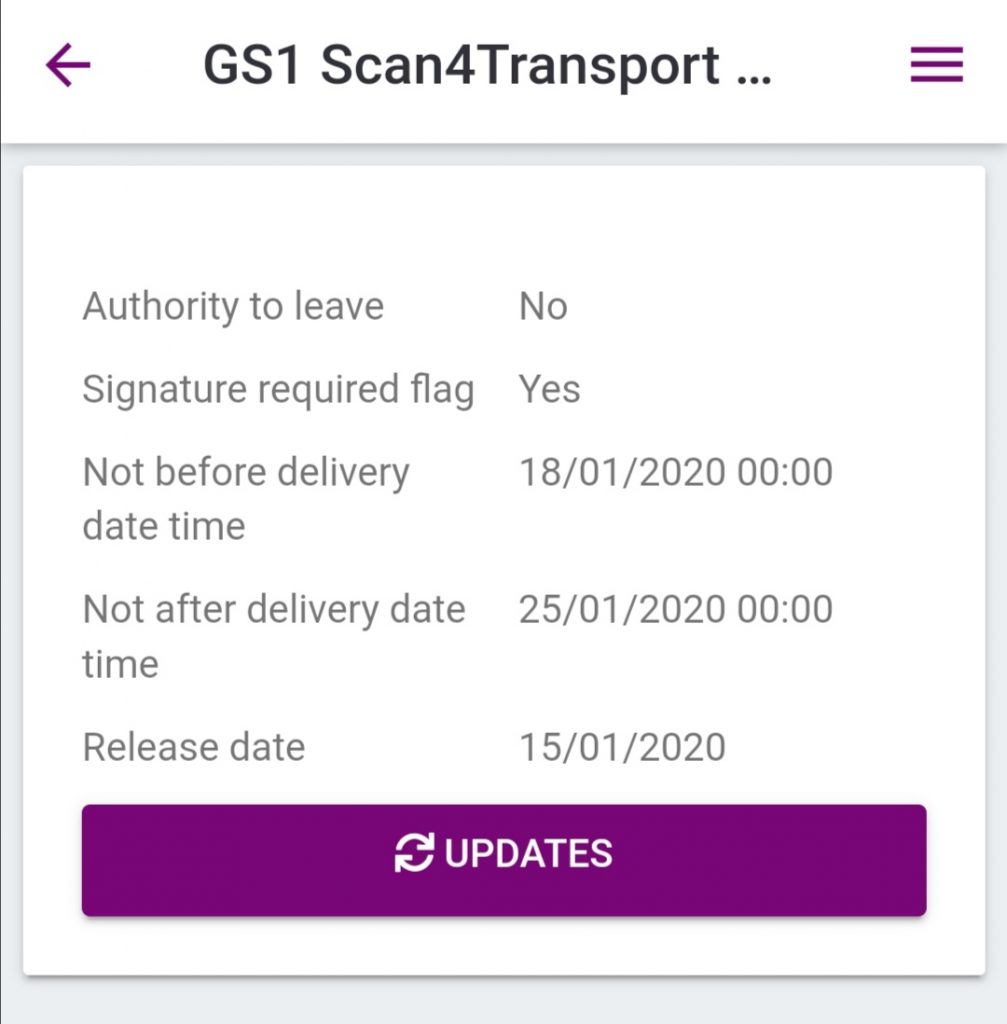 When this button is tapped on, the specific defined URL for the category would be opened, on a browser, with the Scan4Transport data attributes appended to the URL as query parameters.