Generating & Printing Barcodes
Generating barcodes
To generate barcodes, go to the Barcodes & NFC Tags page, then fill out the form with your preferred settings.
Data to encode
Arbitrary data
You can choose to generate or encode arbitrary sequential or random data.
This data would then be associated with asset or inventory records by either scanning them in or importing them via CSV.
Pre-defined data
If you already imported assets or inventory data, the platform can use the values you supplied under the "Barcode/NFC Tag ID" fields.
Printing barcodes
Self-printing
Using Avery labels
You can print barcodes on Avery labels using ordinary laser or inkjet printers.
Using dedicated barcode printers
To print barcodes from dedicated barcode printers, you will need to use the manufacturer's own or recommended software to input your barcode data then print.
Using A4 printing paper
To print on ordinary A4 papers, you can use the platform's barcode generation feature.
On the barcode generation form, choose, "Generate barcodes to print or download".

Submit the form, then on the new page, review the barcodes, and click on the Print button.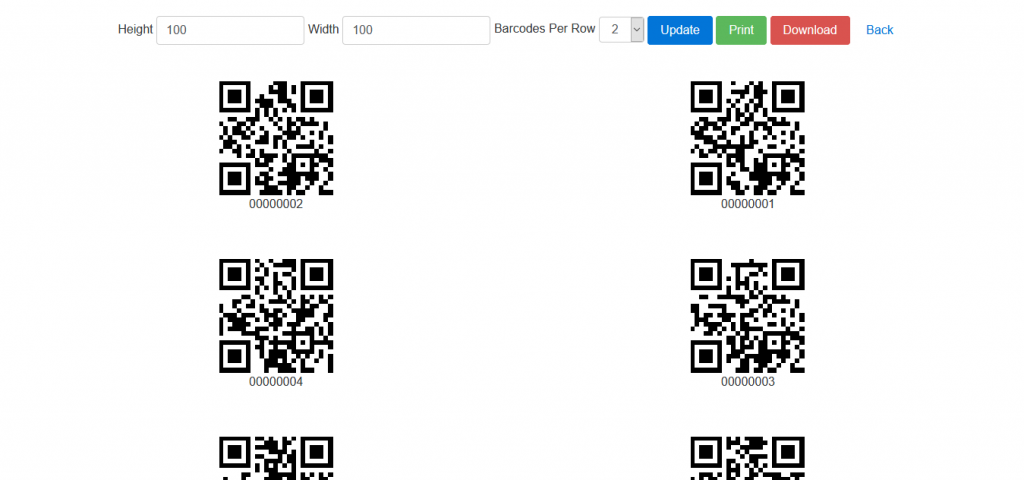 Professional printing
You can supply your barcode data to companies that specialize in barcode printing.