Printing Labels
Generating barcode data
In order to print barcode labels, you first need to generate the data that goes on the barcodes.
From the Barcodes & NFC Tags page, fill out the form with your preferred settings.
Choose Download CSV to export a file with your data, that will later be used on Avery's website.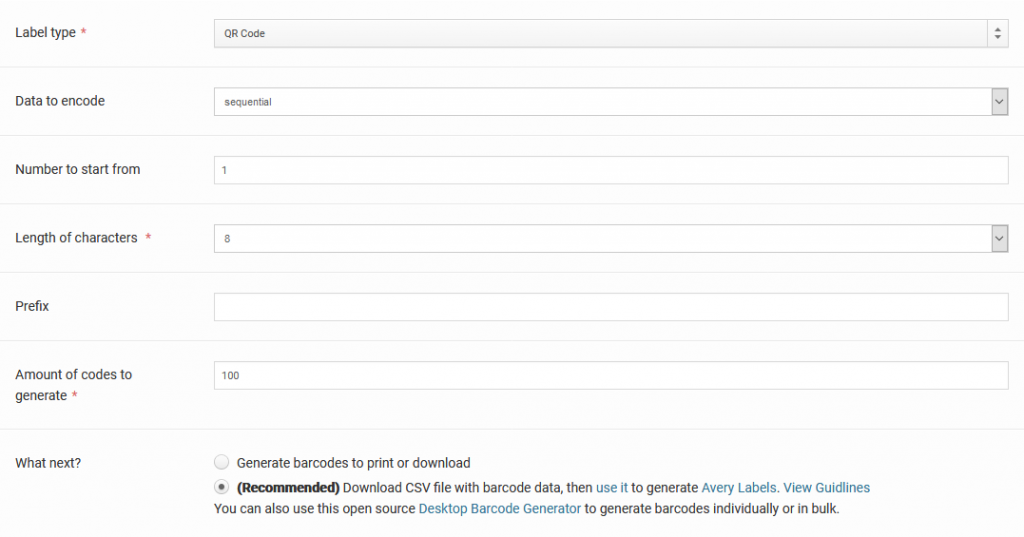 Printing Avery Labels
Avery is the leading global manufacturer of printable labels and cards for the home and office. See –https://www.avery.com/industrial/.
To print Avery labels, go to Avery Design & Print.
Choose the product, for example, Blank Rectangle Labels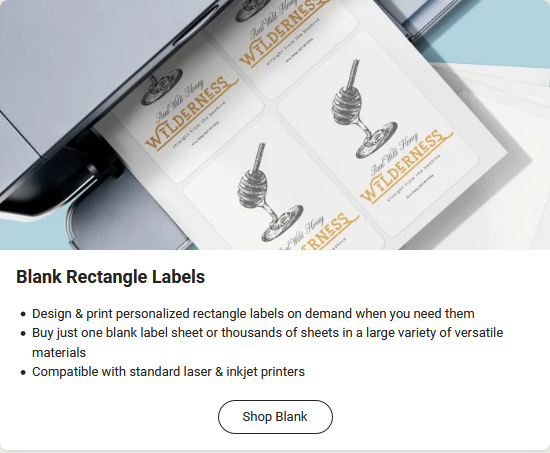 Choose the type of label.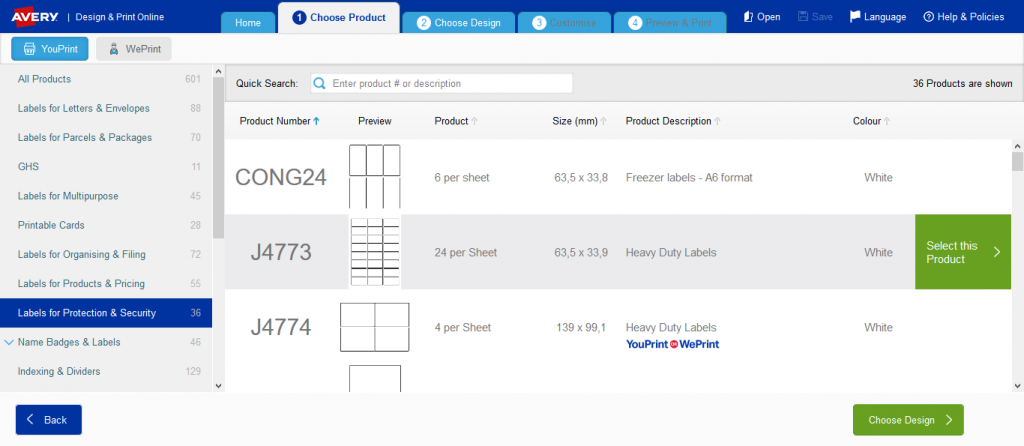 Choose the design type.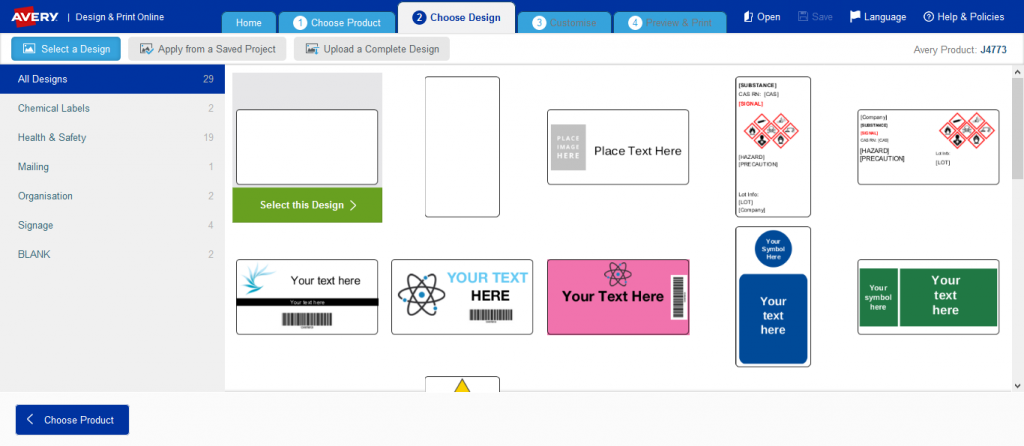 Select QR and Barcodes, then Add Barcode or QR code.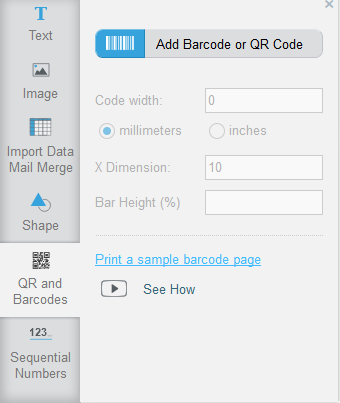 On this prompt, choose Spreadsheet or Sequential Numbers.

On the following prompt, choose Spreadsheet, then Import Data.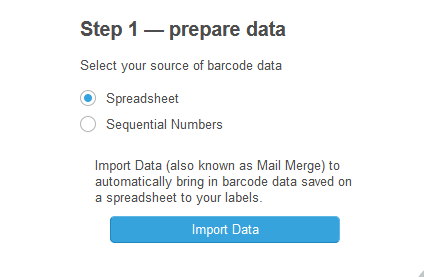 Import the file that you previously exported from the platform.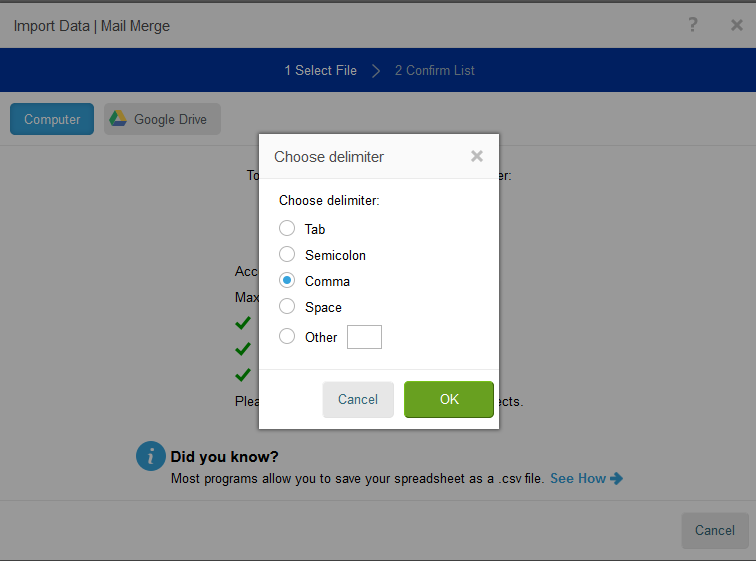 Confirm that the data imported is as exactly as you expected.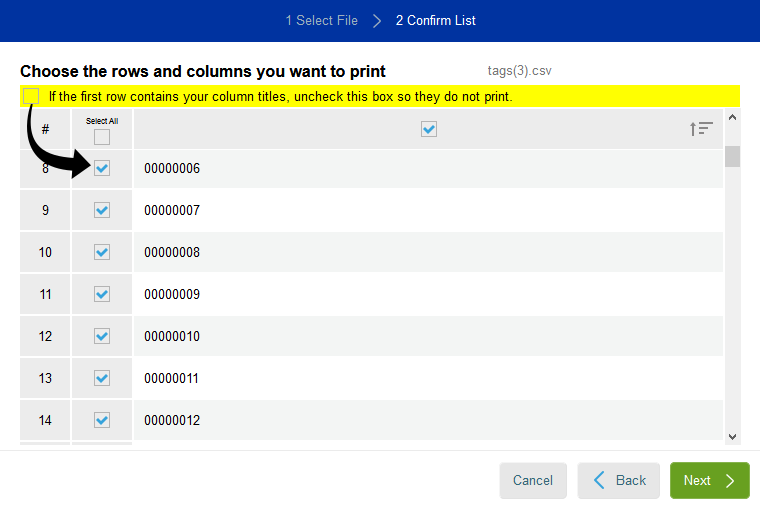 Choose the barcode standard.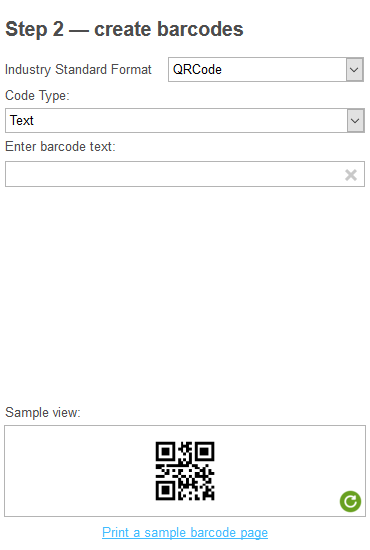 In the "Enter barcode text" field, drag and drop the element as suggested then click on "Finish".

If required, adjust the barcode dimensions.

Once satisfied with the dimensions, click on "Preview & Print"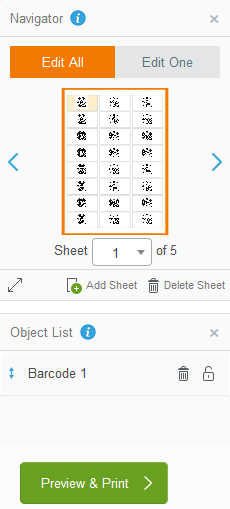 Finalize and print according to the recommendations Avery shows.