Purchase Order Reports
Overview
The Purchase Order Reports shows the trends of all the purchase order items that have been received, and the proportion of closed or opened purchase orders.
To view the reports, go to Reports > Purchase Order Reports, or from the respective table, go to Actions > View Reports.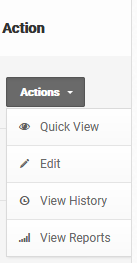 Examples


Reports can be exported by going to the Options section.