Work In Progress Reports
The WIP Report shows the trends of all the tasks that have been made, and the proportion of their status.
To view the reports, go to Reports > WIP Reports, or from the respective table, go to Actions > View Reports.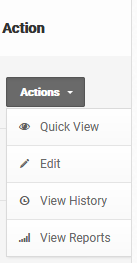 Examples


Reports can be exported by going to the Options section.