Managing Sub-users
To manage sub-users, go to the Sub-users page.
Making Changes
To make changes go to the Action column of the user.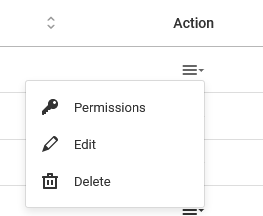 Login Credentials
To make changes to the password or login email address, go to Actions > Edit, then fill out the form.
Granting Permissions
Access to services
To change what the user can do, and access go to Actions > Permissions.

Access to Data Capture fields
To limit what Data Capture fields the user can edit or view, select the user then click on the Assign Data Capture Permissions button.

On the new page, choose the fields to hide or disable from editing, for the correct service. Use the dropdown menu to select the correct service.