Working With Groups
When items have already been added to groups, they can either be listed or processed together.
Listing the group items
Select the name of the group from the dropdown menu above the tables.
For quicker filtering of the grouped items, we recommend naming the groups (group titles) uniquely.

Processing group items
From the web app
Once the items have been listed, you can select them all, then choose the desired action from the available options on the table.

Alternatively, if you are on the Manage Groups page, click on the Bulk Actions link, that corresponds to the name of the group.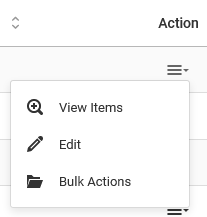 On the pop-up that appears, choose your desired action.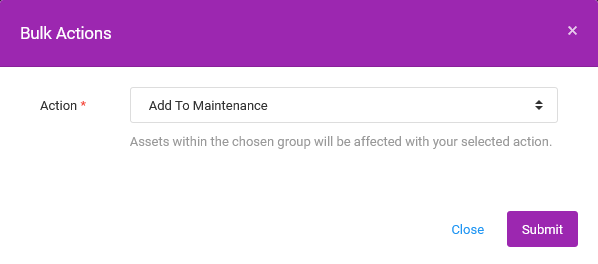 From the smartphone app
From the Smartphone Apps, to use the groups, first enable it under Settings (swipe left) > Enable Bulk Processing using Groups. Set the value to "Yes".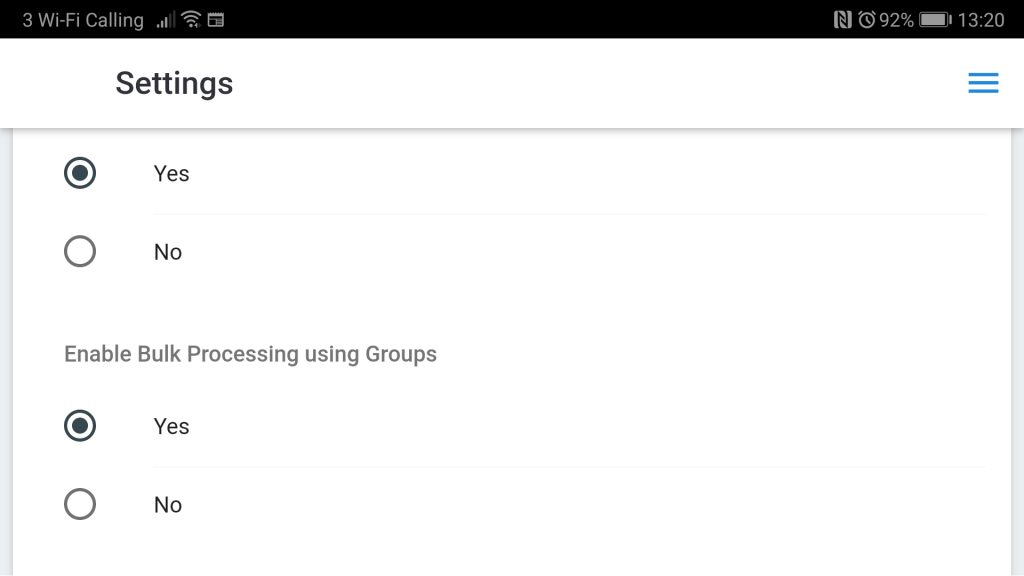 Once enabled, when you either scan the barcode or NFC tag or search and select an item that's part of a group, the rest of the items that are a part of the same group will be fetched, so that you do not need to manually scan or search for them.
You will then be presented with a screen to confirm your intended action, and the correct group to select. Tapping on the Apply button will automatically make the app fetch the rest of the records.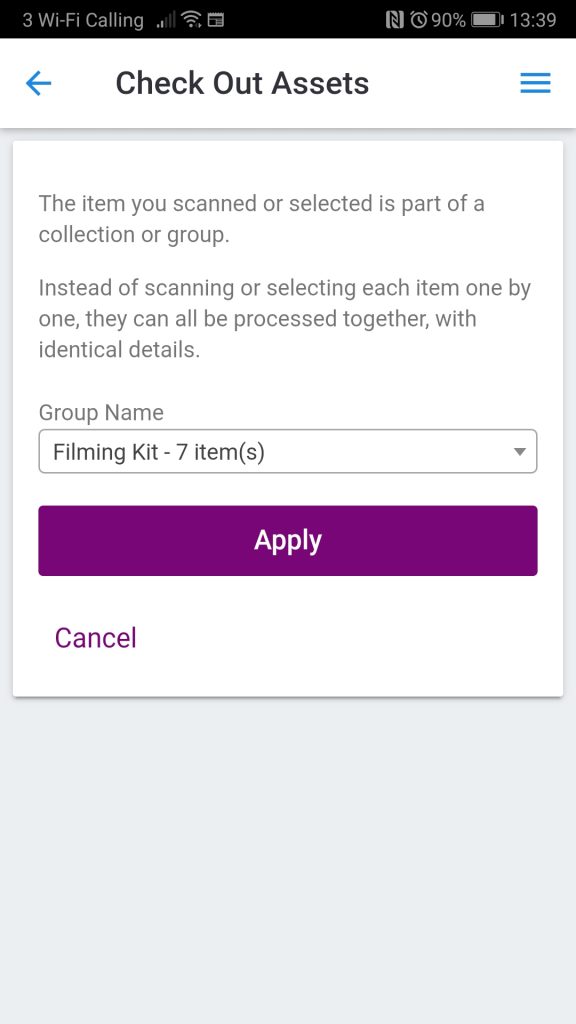 Note – after submitting the form, all the items in that group will have identical details.