Deliveries
The platform enables you to track the delivery of goods and can be set up to issue email notifications in different stages of the process.
Preliminaries
There are two initial steps to set up the delivery tracking.
The first one is for customizing the Goods Dispatched Data Capture fields, for collecting the delivery details.

The second one is for customizing the Delivery Status Data Capture fields, for updating the delivery status.
Note – some fields are required to preserve the functionality of the app.

Creating delivery records
Once both are set up, go to Deliveries > Goods Dispatched. On that page, you can add the delivery details individually by filling in a form or in multiples by importing a CSV file.
The table on that Goods Dispatched page will show the delivery records that have been set up.
Under the Action menu of a record, there are options to print packing slips, update delivery status, view reports, etc.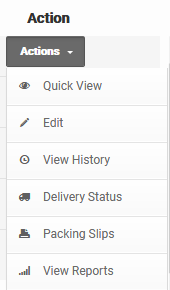 Updating a delivery status
To update the status, go to the Delivery Status option. On the new page, click on the Add Manually button, then fill out the form.
To update the status from the smartphone app, tap on Update Delivery Status. Thereafter, fill out the form.
If you printed the packing slip, you can scan the QR code with the smartphone app. Alternatively, you can search for the delivery record, or scan any other barcode or NFC tag, that's associated with the delivery's Order Reference.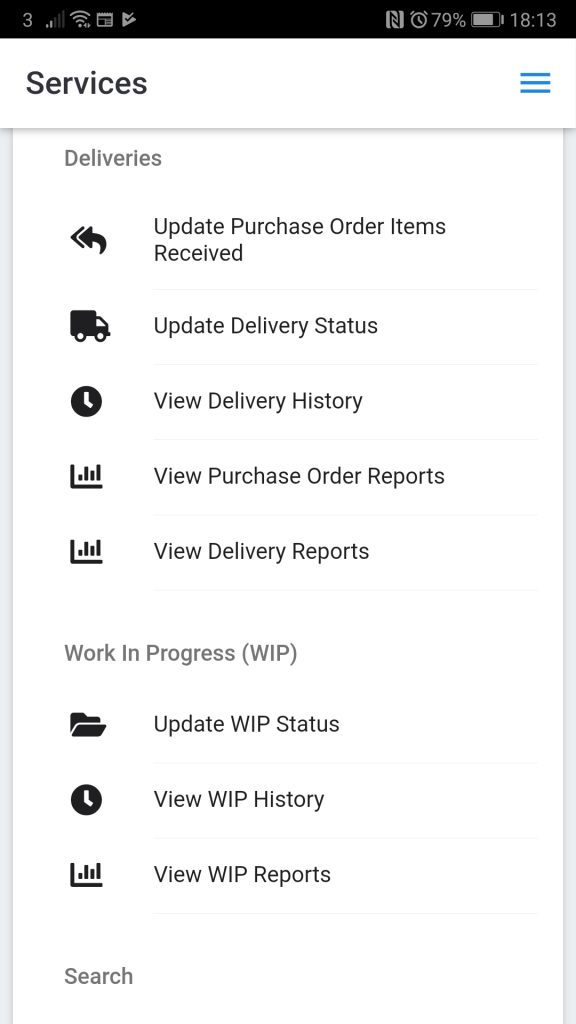 Setting up notifications
See this guideline on how to set up email notifications, that can include a tracking URL, that the recipient can use to track the progress of the delivery.
Creating and updating delivery records via automated workflows
Using Zapier, you can automate how delivery records are added to your account. For example, you could edit a Google Sheet row, and have the data on that row automatically used to create a delivery record or update a delivery status.
You first need to set up a Zap trigger.
After that, choose the app Ventipix Asset & Inventory Manager, and the action Create Delivery or Create Delivery Status.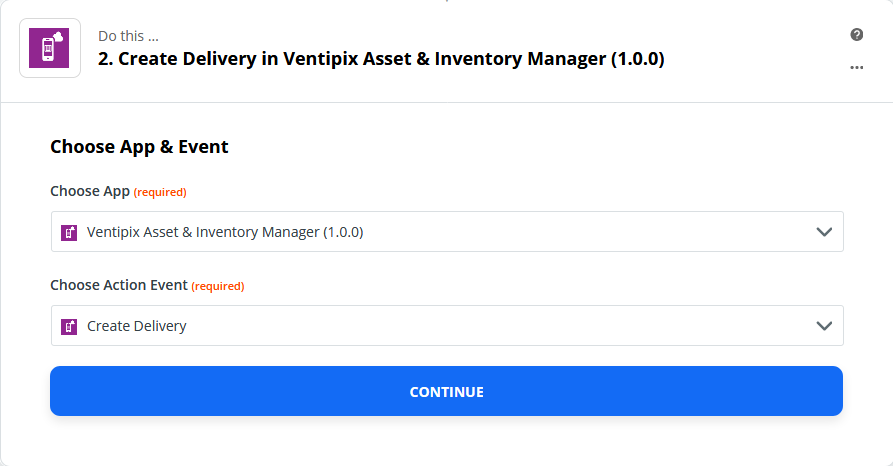 Click on Continue, then authenticate your account.
In the step that follows, map data from your Zap trigger on to the fields that you want to populate automatically.

Proceed to then test the integration, and turn the Zap on.