Using The Smartphone App
Choosing a service
Once logged in to the smartphone app, you will be presented with a list of services to use.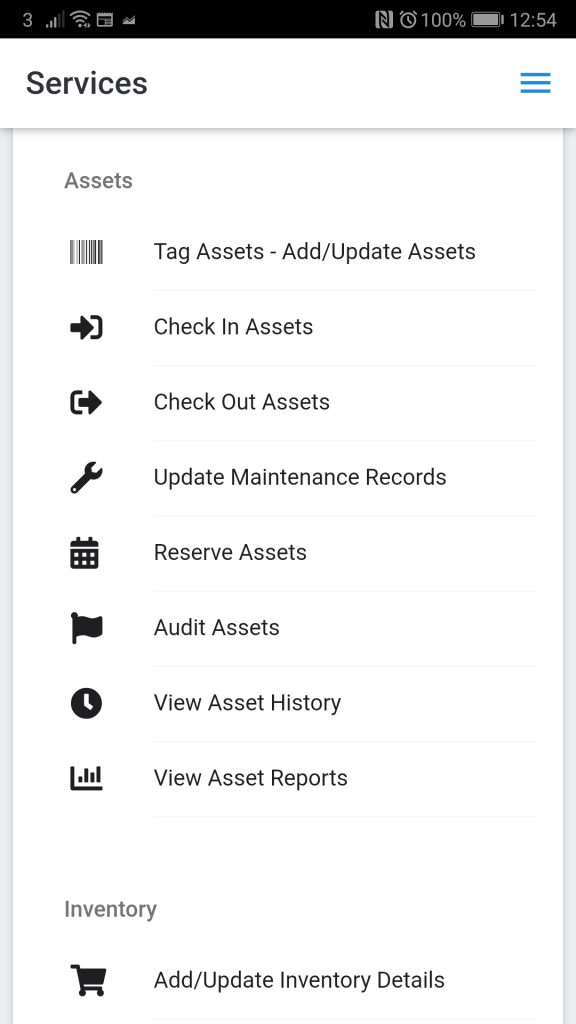 Tap on the service you intend to use, and have permissions to use.
Capturing data
You will then be presented with a form that you need to fill in and submit.
To change what the form displays, see the Data Capture settings.